Previous entries in the register of beneficial owners may no longer comply with the current legal regulation, as there have been several significant changes in this area with effect from 1 October 2022 due to the amendment to the Law on the Registration of Beneficial Owners. The entries in the register must be updated by the obliged entities according to the new wording of the law by 1 April 2023.
The main changes are mainly new terminology, where only the term beneficial owner is now used instead of the previously used terms end beneficiary and person with end influence. Furthermore, the scope of persons who are considered beneficial owners has been expanded – persons who exercise decisive influence over more than 25% of the shareholders are now also considered beneficial owners of a corporation, as well as the scope of legal entities that must ascertain the beneficial owner has been expanded (SVJ, trade unions, churches, etc.).
What the above innovations mean in practice and how to proceed if you find that you should bring incorrect entries into compliance with the legal requirements, as well as much more, can be found in our summary.
The PEYTON legal team is fully at your disposal in connection with the registration of beneficial owners.
Click on the image below for more information.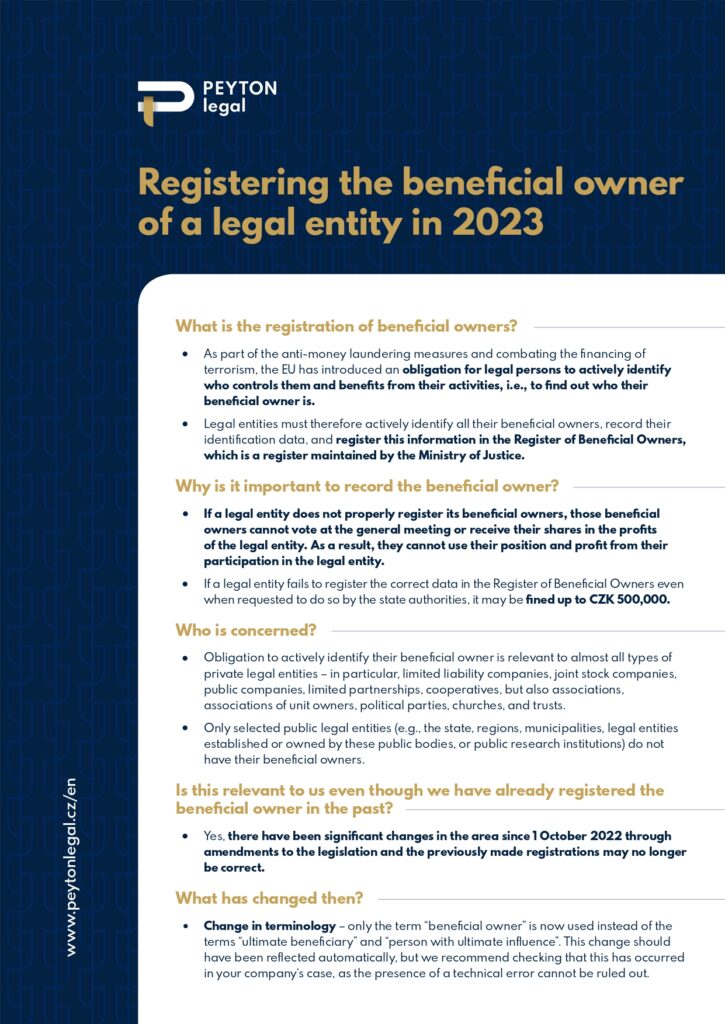 06.02.2023