On 1 August 2023, a new Act on Protection of Reporting Persons comes into force introducing whistleblower protection in the Czech Republic and numerous obligations to the obliged entities defined therein. However, selected entities have until 15 December 2023 to comply with certain obligations.
Jakub Málek, Tomáš Maux and Kateřina Lansdorfová prepared an overview of basic information and recommendations in connection with the new legislation.
In the summary you will learn, among other things:
which entities are affected by the new obligations under the Act,
what the internal reporting system is and what the related obligations are,
what the obligation to appoint a designated person entails and who that person may be,
what are retaliatory measures and the scope of their prohibition,
what to do if you are affected by the obligation to introduce an internal reporting system and to apoint the designated person.
PEYTON legal is fully available to help you with protection reporting person and related issues.
Click on the image below for more information.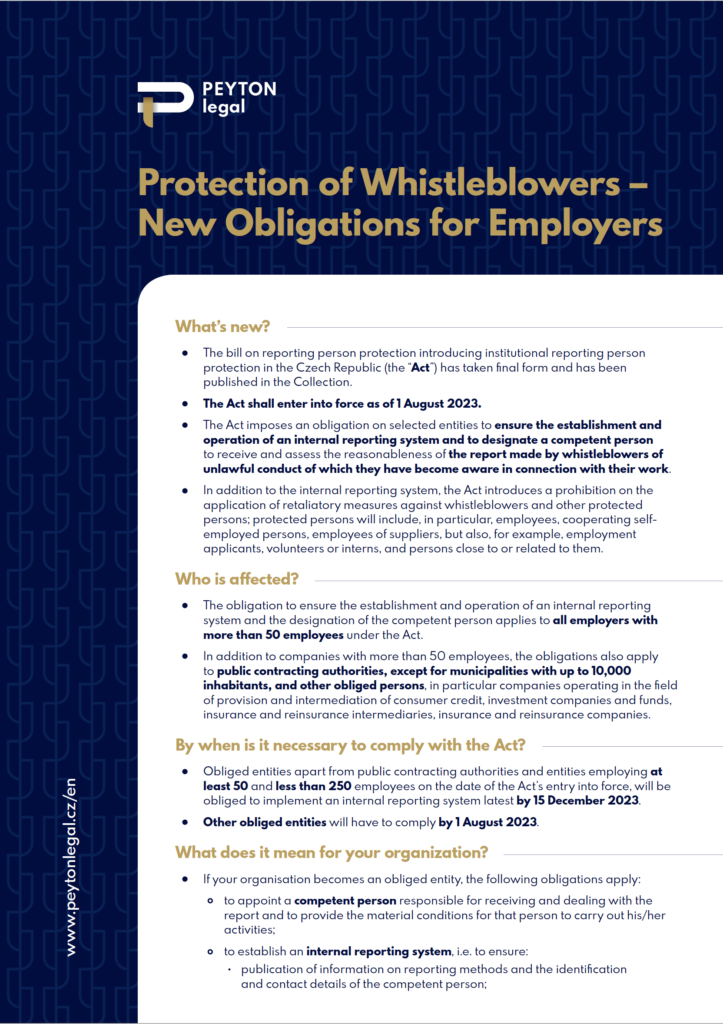 26. 07. 2023